Our Capabilities
Worldwide Health Solutions, Simplified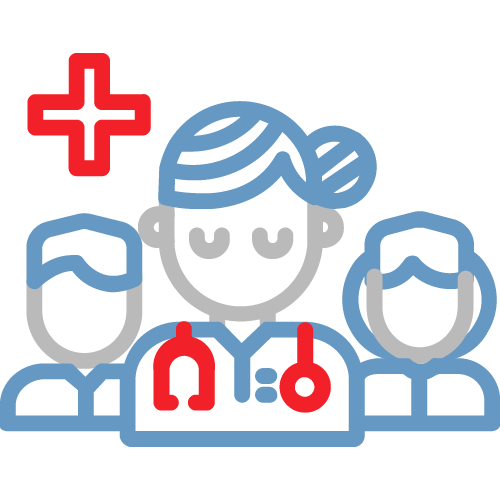 Our Capabilities
Physician Staffing
Providing high-quality medical care to employees around the globe is crucial for many large corporations. This is where you can rely on Gateway International EMS. We establish, staff, and maintain physicians' offices in developing countries.
Tapping into our years of experience in hospital management, as well as extensive knowledge in remote medical services, Gateway International EMS ensures that your employees have access to the best medical care no matter where they are in the world.
View Case Study
The medical department of a Fortune 500 company with over 120 offices and factories across the globe needed assistance in providing Western Medical Care to their employees at a factory in East Asia.
Gateway International EMS has been able to leverage its global resource pool to staff doctors in a rotating system and manage the doctor's office in an existing hospital in the remote region. We not only staff, but also manage the entire communication system with the hospital, doctors, and employees at the local factory for the company.
Today, our company is responsible for providing healthcare for more than 1,000 employees at this specific location. We monitor the workflow and quality within the doctor's office, discuss processes and quality with the medical and non-medical direction of the hospital, and communicate closely with the company's medical direction.
Our Capabilities
Healthcare Consulting
Gateway International Health provides state of the art healthcare consulting to a wide group of clients. Focusing on patient care and patient safety it is our mission to develop strategies for healthcare providers that will allow best care and reduction of adverse events. We are shifting the paradigm in the way patient safety and patient care is being managed.
Our Capabilities
COVID19 Response
Gateway International Health is a holistic operations and has recognized the necessity to expand its services during a time of crisis. Read more about our Covid19 Compliance offering and work in our Case Study below. 
Gateway International Health is working closely with small, medium and large sized corporations in order to ensure that any in-person activities can be carried out safely. In collaboration with an experienced medical director and extensive background in the medical assistance world we are creating proprietary best management practice handbooks and protocols. Tailored to the individual situation we assess the needs of our customers, the amount of personal interaction in a certain environment and will provide not only guidance on how to safely operate but also provide emergency medical technicians to screen for Covid19 symptoms before anyone interacts or enters a certain space.
View Case Study
Gateway International Health has been working with a TV studio to assist Covid19 compliance is maintained and a commercial shoot can be done in accordance with CDC (Center for Disease Control and Prevention) guidelines. After assessing the actual space (such as square footage), amount of people at the shoot and time frames our medical director created a customized best management practice booklet with recommendations of how many people should be on set at one time, smart placed location of hand sanitizing stations and a daily checklist for anyone on site to complete before entering the location.
In addition our company staffs an emergency medical technician who takes the participants temperatures and does screenings for symptoms before anyone is allowed to enter the premises.
Gateway International Health provides unique healthcare consulting ranging from managing doctors offices around the world to patient safety throughout healthcare organizations.